Geoffrey Newman
---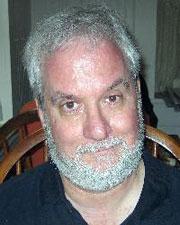 Contact Info
213 Bailey Hall
Lawrence
1440 Jayhawk Blvd.
Lawrence, KS 66045-7594
---
Biography
—
Geoffrey Newman is a Ph.D. student in American Studies.  His interests include race, ethnicity, immigration, labor, and how culture and memory affect the writing of history.  He is especially interested in the changing social construction of race.
His dissertation will focus on the changing racialization of Japanese American citizens, from their World War II incarceration as potentially disloyal enemies, to 1988, when the US government paid them reparations.  His dissertation will study the cultural construction of memory by media, foundations, museums, film makers, and textbook publishers, as well as the designation of WW II internment camps as National Historic Sites.
Geoffrey grew up in Detroit.  He received a master's in journalism from Northwestern University, and a master's in history from the University of Missouri – Kansas City.  He currently teaches American History at a private college.
When not analyzing historical texts, conducting oral interviews and ethnography, Geoffrey programs Unix shell scripts, fixes computer network glitches, and helps others with their computer problems.