Nishani Frazier
---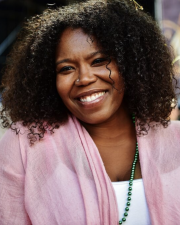 Contact Info
213 Bailey Hall
Lawrence
1440 Jayhawk Blvd.
Lawrence, KS 66045
---
Biography
—
Nishani Frazier is Associate Professor of History and American Studies at the University of Kansas. Prior to Kansas, she held positions as Associate Curator of African American History and Archives at Western Reserve Historical Society (WRHS), Assistant to the Director of the Martin Luther King, Jr. Archives at the Martin Luther King Center for Nonviolent Social Change, and personal assistant for Dr. John Hope Franklin, before and during his tenure as chair of President Bill Clinton's advisory board on "One America".   
Nishani's recent book publication, Harambee City: The Congress of Racial Equality in Cleveland and the Rise of Black Power Populism (University Arkansas Press, 2017), was released with an accompanying website also titled Harambee City. Harambee City(link is external) website is a digital project that creates a second layer of book "reading" via online access to maps, archival documents, teacher lesson plans, and oral history interviews.  
Frazier's writings also include: co-editor for Freedom on My Mind: The Columbia Documentary History of the African American Experience (Columbia University Press, 2003);  "To Die For the People: Prophecy and Death in the Rhetoric of Martin Luther King, Malcolm X, and Fred Hampton" in Homegoings, Crossings, and Passings: Life and Death in the African Diaspora;  "Building a Black Nation: CORE, Black Power, and the Community Development Corporation Movement" in The New Black History; and "A McDonald's That Reflects the Soul of a People: McDonald's Corporation, Operation Black Unity, Hough Area Development Corporation, and Black Economic Empowerment" in The Business of Black Power.   
Dr. Frazier is currently working on two manuscripts- a digital project and text on gentrification titled Voices of the Displaced as well as a political history which examines the impact of Bill Clinton's Presidential Initiative on Race on the Democratic Party, then and now. 
For more information on Harambee City or Cleveland's Black Freedom Movement, see harambeecity.lib.miamioh.edu. You can also follow Professor Frazier via Twitter at @SpelmanDiva
Education
—
History, Columbia University, 2008, New York, NY
History, Columbia University, 2003, New York, NY
Research
—
Research interests:
U.S. History post 1865
African American History
Public History
U.S. History, 1960s and 1970s
Black Feminist History
Archives
Black Nationalism and Food
Oral History
Digital Humanities
Selected Publications
—
Frazier, Nishani. 2019. "A 'New Direction': A History-Based Proposal for a Sustained Black Community." Other. Next System.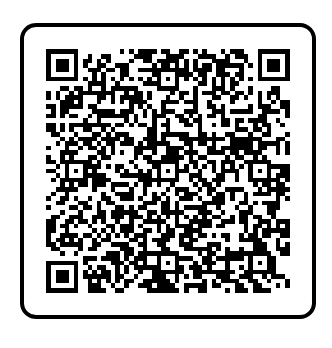 Learn more about Dr. Frazier's first book, Harambee City by scanning the qr above. For more information, please visit the Harambee City Website.