William Adams
---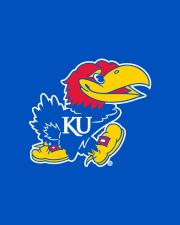 Biography
—
William is currently a Ph.D. candidate in the American Studies program at the University of Kansas (K.U.). He is a native of Chicago (I.L.) and currently resides in Charleston, SC. Before enrolling at KU, William worked at Chicago State University Archives and Special Collections for almost four years as a historian and researcher.
William's primary research interests include Modern U.S., African American experiences, race, gender, social movements, and urban history. Among the historical topics, he finds to be provocative is African American women's activism and resistance in Chicago against the Cook County Democratic Machine during the twentieth century (1955 – 1987).
William earned degrees: B.A. in History and African American Studies (double-major); M.A. in History from Chicago State University, and earned a Graduate Certificate in Women, Gender & Sexuality Studies from the University of Kansas.