Elizabeth Esch
---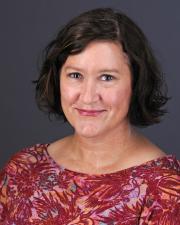 Associate Professor
Director of Undergraduate Studies
Contact Info
213 Bailey Hall
Lawrence
1440 Jayhawk Blvd.
Lawrence, KS 66045
---
Research
—
Research interests:
US empire
working class studies
race and racism
transnational studies
Selected Publications
—
Esch, Elizabeth. The Color Line and the Assembly Line: The Ford Motor Company in Brazil, South Africa and the United States. University of California Press, 2018.
Esch, Elizabeth, and David Roediger. "Race and the Management of Labour in US History." Theorizing Anti-Racism: Rethinking the Connection between Marxism and Postcolonialism, edited by Abigail Bakan and Enakshi Dua, University of Toronto Press, 2014, pp. 340–76.