Shannon Ryall
---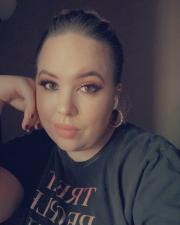 Contact Info
213 Bailey Hall
Lawrence
1440 Jayhawk Blvd.
Lawrence, KS 66045-7594
---
Biography
—
Originally from Northern California, Shannon began her tenure at the University of Kansas in Fall 2016 as she entered the American Studies MA/PhD Program. She had previously received her Bachelor's Degrees in Psychology and American Multicultural Studies, with Distinction, in addition to a minor in Film Studies from Sonoma State University in May, 2016. 
Shannon completed her Comprehensive Exams in October 2021, and took a slight detour to complete her Master's article and graduate with an MA in American Studies in June 2021. Her MA article was centered on the myth of the American Dream in post-WWII visual media, with emphasis on 1980s "baseball films" and how they spoke to the ways that the American Dream is interpreted through race, gender and class. 
Shannon is currently a PhD candidate, and her dissertation project is tentatively titled "Minor League Baseball as Work", and focuses on the ways in which athletic labor is compensated in professional baseball in the United States, the unionization of baseball, and how Major League Baseball (MLB) and Minor League Baseball (MiLB) differ in how they treat/compensate their respective labor forces. 
Shannon currently resides on the East Coast, where she complains actively about the winter weather (she survived 5 years in Kansas, she's fine) and the cost of living. Shannon is a life-long San Francisco Giants fan, and can be found researching the Zodiac signs of the entire Giants roster and coaching staff (they're a fire and earth dominated team) when she's not tracking Harry Styles' tour outfits.